The mission of MCFNS is to publish peer-reviewed basic and applied research in Mathematical and Computational Forestry and Natural-Resource Sciences. This research can include theoretical solutions, proofs, derivations, software developments, and simulations, in forest management, growth and yield modeling, and other natural resource related studies. Journal items will be published collectively as part of an issue with its own Table of Contents biannually on the 30th of March and September of each year.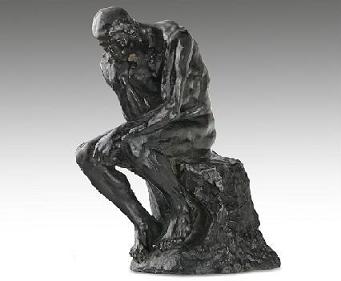 'The Thinker' (above) - Rodin
'In a certain sense, I hold it true that pure thought
can grasp reality, as the ancients dreamed.' - Einstein
Announcements
No announcements have been published.
Vol 6, No 2: MCFNS September 30, 2014

Open Access

Subscription Access
You should be registered and logged in to view each Current PDF files.  The registrations and subscriptions are free.
Table of Contents
Operations Research and Decision Support Systems
Sampling and Natural Resource Inventories
Special Section on the Southern Forestry GIS Conference
Special Section on Decision Support Tools for Sustainable Forest Management
This work is licensed under a
Creative Commons Attribution 3.0 License
.


---
© 2008 Mathematical and Computational Forestry & Natural-Resource Sciences